Richemont to earn less in 2009, crisis not over
ZURICH, July 8 (Reuters) - Richemont (CFR.VX), the world's third largest luxury goods group behind LVMH (LVMH.PA) and Hermes (HRMS.PA), will earn less this year than last year, chief executive Norbert Platt was quoted as saying on Wednesday 8 July.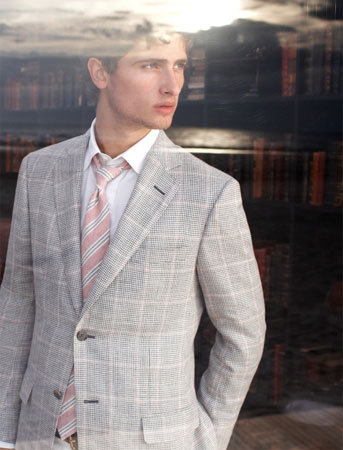 Dunhill, one of the Richemont brands
Platt told the Finanz und Wirtschaft newspaper in an interview the company should perform well this year but not "earn as much as last year", adding steps such as a hiring freeze and job cuts should help it overcome the crisis.
Platt said he did not see a turnaround in the U.S. market and was not sure whether the recession in Europe had reached a trough yet, and a worsening of the crisis was still possible.
"Everybody hopes for a change at the end of the year or even in autumn, but we bracing ourselves for the status quo until the end of the year and will be happy if we are wrong," he said.
He said demand for the most expensive watches was hardest hit, although Richemont's brands were not suffering as much as the Swiss watch market as a whole.
The Chinese market was holding up well and would become Richemont's biggest single market in two or three years, overtaking Japan, he said.
Platt said takeovers were not a top priority during the crisis although he would not rule out acquisitions and Richemont could afford to be active with 820 million euros ($1.15 billion) net liquidity at the end of March.
"It would be easy to access more via the capital markets. But I reiterate that that is not our priority," he said.
Shares in the seller of Cartier watches were down 0.9 percent at 22.50 Swiss francs at 0715 GMT, compared to a 0.2 percent weaker DJ Stoxx European personal and household goods index.SXQP. (Reporting by Emma Thomasson; Editing by Dan Lalor) ($1 = 0.7154 euro)
© Thomson Reuters 2022 All rights reserved.