Lipsy finally targets its development in France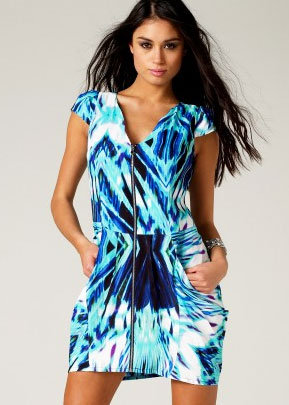 Lipsy S/S 2010
After a false start following the withdrawal of a partner company,
Lipsy
finally directs for development in France. Previously distributing from afar, the women's fashion brand intends to rapidly invest in 50 sales outlets, and announces its launch into the
Galeries Lafayette
, Paris.
The brand told us back in December that they would be stepping up future activities in France. This did not however account for the eventual discontinuation of work with their commercial agency responsible for this project. just one season later, any damage disappears thanks to the arrival of
Project
Distribution, Jean-Christophe Varesano's agency already in charge of the brand's presence in Belgium. "We always prefer to take our time to think before rushing into a launch abroad," Lipsy Director, Olivier Costalat says." Project Distribution came with a real plan. It was worth waiting one more season for. Now, we are very confident for our future".
It is from two showrooms that the brand finally officiates itself in France. One showroom on Caumartin Street in Paris, and the other in Marseille. True to its policy of operating through distributors rather than sales agents, the brand has over fifty shops containing its stock ready for next winter. Within three years, this figure should ideally top the 250 mark.
This development will rival the brands' British and American networks. In the UK, the brand has 14 stores of its own, including a brand new one in Glasgow. Six more will be announced between now and the end of September. And in the United States, the brand has just signed a concession agreement with Bloomingdale's. Currently with three sales points, the brand will increase to 12 within six months. With approximately 60 million Euros sales turnover and international distribution up by 36% since last season, Lipsy is therefore the label on everyone's lips.
Copyright © 2023 FashionNetwork.com All rights reserved.