US and EU handbag markets to witness growth in the coming years
According to Research and Markets, handbags serve as a major driver behind the growth of the fashion world. Fashion designers and boutiques are increasingly including handbags in their new collections as designer handbags generate high margins. Designer handbags registered a high growth in the prices for the last several years.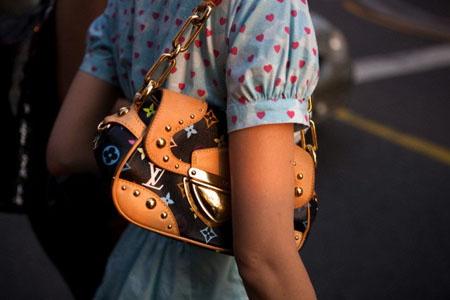 Louis Vuitton handbag
The U.S. handbags market witnessed a decline in growth in 2008 and 2009 because of the global economic slowdown. The financial recession not only caused a fall in domestic demand, but also led to a fall in exports.
The EU handbags market consists of six major markets - Italy, France, the UK, Germany, Spain and the Netherlands, which collectively account for the majority share in sales and production of handbags. In EU, handbags are mainly sold through specialist chain and independent retailers.
The U.S. and EU handbag market is all set to witness a growth in the coming years as a result of huge export demand from countries like China and India and also as a result of improving economic conditions in their domestic as well as international markets.
Competition has been one of the major characteristics of the handbag market with numerous independent designers launching their own stores. The premium handbag companies mainly include luxury brands as well as private label retailers. For a long time, Europe was the largest market for luxury handbags with brands like
Louis Vuitton
,
Chanel
,
Gucci
and
Prada
; but American designers are giving it a touch of competition with new strategies and branding initiatives.
Companies like
Coach
Inc, Louis Vuitton SA, Burberry Group Plc and
Hermes
International SCA have shifted their attention to under-penetrated markets with huge growth potential, such as Brazil, China, India... Furthermore, companies have realigned their distribution channels to cater to customer needs more efficiently and reduce their operational costs at the same time.
Copyright © 2023 FashionNetwork.com All rights reserved.