Malaysia's IOI eyes land, European units
By Naveen Thukral
PUTRAJAYA, Malaysia (Reuters) - IOI Corp , the world's third-biggest listed palm oil firm, plans to buy large tracts of plantation land in Malaysia and set up processing plants in Europe to boost revenues and take advantage of the global commodity boom.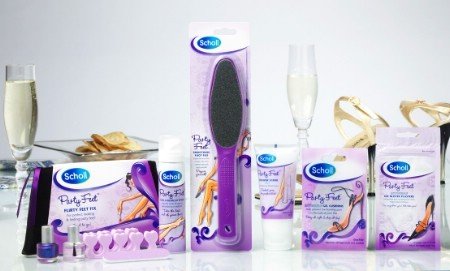 Executive Director Lee Yeow Chor said soaring palm oil prices would boost IOI Corp's net profit in the year to end-June and, buoyed by strong cash flow, the company would continue to pay out higher dividends.
Lee told Reuters in an interview on Tuesday that IOI had been approached by privately-held companies offering to sell palm plantation land in Malaysia's Sarawak state on the island of Borneo.
"We will try and get a big chunk, if we can," he said. "Our preferred targets are partly planted areas or land that has already been cleared and is ready for planting."
IOI, which also has interests in property development and investment, had a net cash flow of 1.32 billion ringgit ($412.6 million) in the year to June 2007. Its total cash balance at end-December was 1.64 billion ringgit.
Profit in September-December rose 52 percent.
"In the first half, we had 1 billion ringgit in net profit, and we expect it to be good during the rest of the year," Lee said, adding: "We will continue the trend of the first half."
NEW FACILITIES
The price of palm oil, used in products from cosmetics to biofuel, has risen 25 percent so far this year, hitting a record 4,486 ringgit a ton on March 4, on soaring demand for vegetable oils, both from the food and fuel sectors.
IOI has embarked on a downstream expansion drive, and plans to build palm oil processing facilities in Europe and the United States.
It plans to start a second refinery in the Dutch port city of Rotterdam to process 300,000 tons of palm oil a year, and a unit to produce 100,000 tons of margarine by 2010.
"We already have 800,000 tons refinery (capacity), now adjacent to it we are going to put up another refinery and a processing plant for margarines," Lee said, adding that construction would begin early in the calendar second half.
In the United States, IOI is looking for land to build a 180,000 tons per annum specialty fats plant to cater to the confectionery industry. "We should buy land in the next few months, and operations will start in two years time," Lee said.
IOI will start planting in Indonesia where it has a joint venture company that owns 170,000 hectares of plantation land.
Last year, IOI signed a pact with Indonesia's Harita Group for a $130 million venture to cultivate palm oil.
IOI shares traded up 4.5 percent by 0826 GMT, recovering from an earlier near 5-month low amid a general sell-off in Malaysia after the ruling coalition government at the weekend suffered its worst election setback in the 50 years since independence.
Lee said IOI expects its crude palm oil selling prices to average 2,800-3,000 ringgit per ton in the year to end-June.
"We'll get higher selling prices next financial year because prices are rising and we're selling forward," he predicted.
(Editing by Ian Egghead)
© Thomson Reuters 2021 All rights reserved.