Internet seen rescuing retail from recession
LONDON (Reuters) - Online spending will rescue Britain's retail sector from recession, with sales over the Internet set to more than double to 21.3 billion pounds by the end of 2011, a report said on Wednesday 24 June.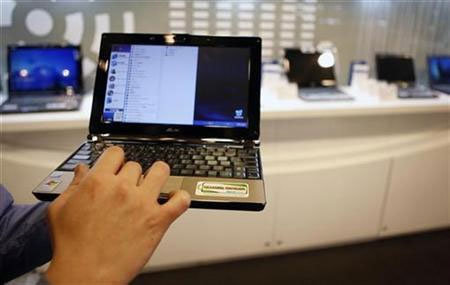 Photo:REUTERS/Nicky Loh
The study, by market researchers Experian, forecasts total retail sales will grow by just 0.2 percent from 2008 to 2011.
But while high street sales will fall by 1.4 percent, online sales will soar 137 percent and account for one in every 14 pounds spent by 2012, said the report, which was commissioned by online payment service PayPal.
"The value of online retail can no longer be dismissed as a sideshow," said Carl Scheible, managing director of PayPal UK.
(Reporting by Mark Potter; editing by Mike Nesbit)
© Thomson Reuters 2022 All rights reserved.