Designer Prada closed 2008 in line with '07
MILAN, April 24 (Reuters) - Italian fashion house Prada closed 2008 in line with the previous year and plans further retail investments, Chief Executive Patrizio Bertelli said in a newspaper interview published on Friday 24 April.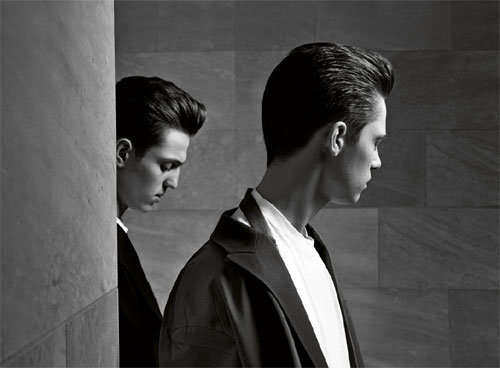 Prada publicity (www.prada.com)
The company ended the year "in line with 2007 results, for both turnover and margins, with a positive result," he told MF newspaper.
"We can also signal a growth in the Far East that made up for the fall in the United States. Europe is not a problem."
The unlisted fashion house turned in a 65.8 percent rise in its 2007 net profit to 126.8 million euros. Revenues were 1.661 billion euros.
Luxury goods have not been spared by the economic crisis and designer brands have also been hit by the consumer squeeze on such products.
When asked about talk of a reorganisation of Prada's debt of more than 1 billion euros, he said: "Debt is not a problem, the maturity dates are in 2010, we will look at it at the opportune moment."
"We are investing and will continue to invest," Bertelli said. He included new store openings and developing distribution in Asia as well as in the United States, such as in Las Vegas.
The fashion house has had its sights on a public offering but has been waiting for market turmoil to subside.
"The bourse does not interest us for now," Bertelli said.
Miuccia Prada is seen as one of Milan's most innovative designers, known for her often cutting-edge creations.
(Editing by Simon Jessop)
(([email protected]; +39 02 6612 9507; Reuters Messaging: [email protected])) Keywords: PRADA/PRESS
(C) Reuters 2009. All rights reserved. Republication or redistribution ofReuters content, including by caching, framing or similar means, is expresslyprohibited without the prior written consent of Reuters. Reuters and the Reuterssphere logo are registered trademarks and trademarks of the Reuters group ofcompanies around the world.nLO321554
© Thomson Reuters 2022 All rights reserved.