Chavez proposes Africa-South America mining firm
PORLAMAR, Venezuela (Reuters) - Venezuela's President Hugo Chavez proposed on Sunday 27 September that South American and African nations unite to create a cross-continental mining corporation to keep control of their resources.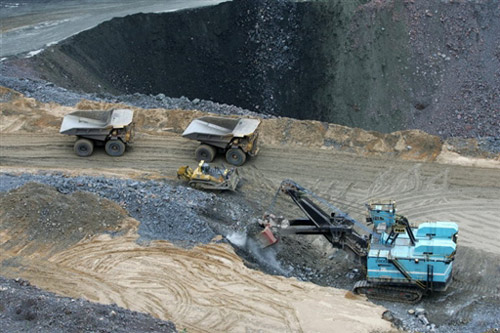 Photo : Alexander Joe/AFP
"Africa and South America are rich lands, yet their peoples are poor, because they have been exploited," Chavez told a summit attended by 28 African and South American leaders.
The meeting has been dominated by calls for poor nations to unite against the global economic dominance of the West.
"Let's not allow them to keep exploiting and ransacking our lands. Those riches belong to our people," Chavez added.
He proposed a "multi-state" corporation for the South America-Africa group meeting on Margarita island, saying Venezuela could lead the way given it had obtained major funds recently for mining investment.
"Without having conditions imposed on us, we obtained various billions of dollars a while ago to invest in mining. And with a part of the production of gold, iron, diamonds, we are going to pay that investment," he said.
"We want to form a mining corporation for ASA. Those governments who are interested, even before leaving Margarita island, please contact our team," he said.
"Let's not waste a day. If we start with just two or three countries, well we'll start with those that can."
Chavez also said Venezuela had just agreed to form a joint venture in mining with Sierra Leone, and was signing letters of intention with Mauritania, Mali, Niger and Namibia.
The Venezuelan leader also proposed a similar cross-continental corporation for oil development. "We have to do it. This is our way forward," he said.
(Writing by Andrew Cawthorne, editing by Anthony Boadle)
© Thomson Reuters 2022 All rights reserved.